Meet The Off Leash K9 Team
Aundria Casarez - Trainer
Leading up to her career in training, Aundria worked as a bartender and dental assistant. But her love for animals took her career path in another direction.
Aundria is an El Paso native who loves the city and its community. She is a newlywed and enjoys working alongside her husband. Aundria has 5 dogs, all of which were rescued, and two snakes. In her free time, Aundria enjoys spending time with her family, reading, and training with her local Jeep community.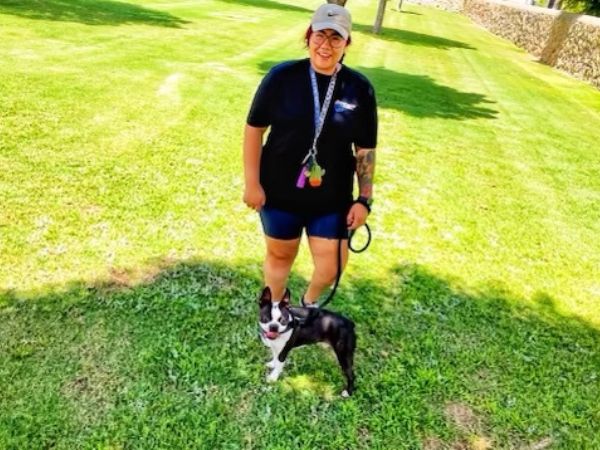 Mark Casarez is an El Paso native who adores the city. Mark graduated from Sul Ross University with a bachelor's in criminal justice. Before becoming a trainer, Mark worked with various law enforcement agencies.

Although he enjoyed his previous work, he has always had a passion for dogs and other animals, which led him to change his career path. He loves his 5 dogs, and two snakes. He enjoys working alongside his wife. In his free time, Mark enjoys bike riding, playing video games, and spending time with his family.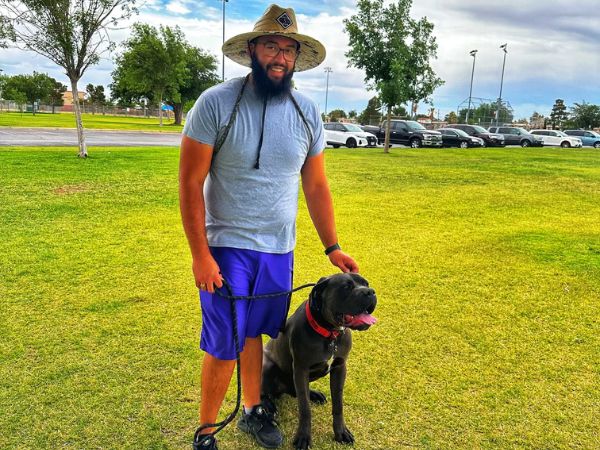 Brianna Flowers - Trainer
Before working at Off Leash, Brianna served as military police in the Army for 5 years at Fort Bliss. That was definitely the odd job she's had, as she worked as a therapy dog handler from 2014-2017. Brianna also worked at a doggy daycare and volunteered for the El Paso humane society and El Paso animal services. She enjoys working with dogs more than anything.

Brianna and her wife, Jersey, have 4 dogs and two crazy cats! Brianna currently holds a canine psychology and behavior certification and hopes to help train dogs for work and sport in the future.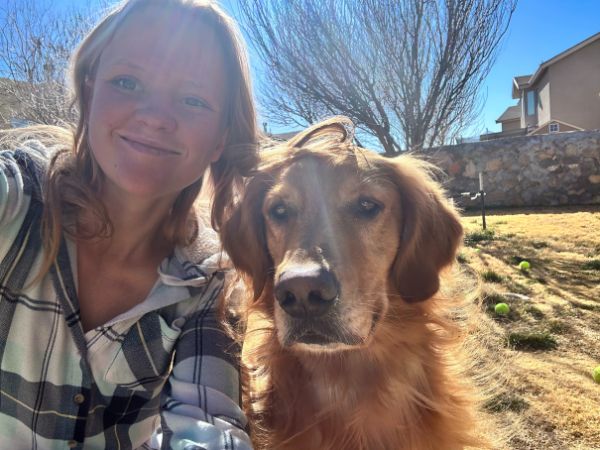 do you have questions for us?
Or Call us for a free consultation today!
About Off Leash K9 Training
Dog Trainers Who Are Recognized Around The World!
Nick White is the Owner and Founder of Off Leash K9 Training.  Nick is a former US Marine and former US Secret Service. He currently has over 130+ dog training locations throughout the United States. 
Nick is globally recognized as being one of the top dog trainers in the world.  He has 2 official world records in off leash obedience, named on Wikipedia as one of the top 20 dog trainers in the world, recently named top 10 trainer in the world by bestdogtrainers.org, has been featured in many magazines and shows, and he is regularly requested by the top celebrities and athletes! He has been called upon by people such as actor Ryan Reynolds, WWE's John Cena, MLB All Star Max Scherzer, UFC World Champion Jon "Bones" Jones, and many more!
You can visit our YouTube Channel and watch over 1500+ before/after videos of Nick and his team's work!  Off Leash K9 Training has more documented videos than any dog training business in the entire world!